Successfully preparing today's students for careers in audiology and speech-language pathology requires a world-class faculty and access to cutting-edge technology.  Here are just a few of the ways your financial support can help us to continue providing a nationally ranked educational experience.
Annual Fund – Your support of the Annual Fund helps  us to recognize outstanding student performance, to invite top speech and hearing professionals to share their expertise with our students, and to help fund many other activities that enhance the educational experience of our students.
Student Enrichment Activities –   The classroom learning experience is but one of the ways our students are preparing for exciting careers.  We also offer many student enrichment programs that give students the ability put into practice their academic knowledge while developing self-confidence and leadership skills.
Technology Support – Technology is one of the fastest changing components in our field.  As a result, the School of Communication Science & Disorders faces the economic challenge of keeping current with the ever changing technology for the diagnosis and treatment of clients.
[box style="grey"]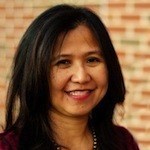 Mafé Brooks,
Director of Development
Mafe.Brooks@cci.fsu.edu
(850) 645-8312
[/box]