Program Information
---
College: Communication & Information
Degree: Undergraduate Certificate
Limited Access: Yes
Contact: Dr. Mollie Romano
Address:
201 W. Bloxham,
Warren Building
Tallahassee, FL 32306-1200
Phone:
Email: DDcertificate@cci.fsu.edu

 ABOVE AND BEYOND THE UNDERGRADUATE MAJOR
The FSU School of Communication Science & Disorders Interdepartmental Developmental Disabilities Certificate program provides students with a foundation of knowledge regarding etiology, treatment and policy issues related to individuals with developmental disabilities and their families through a 12-credit hour certificate program.
---
Overview of Program Powerpoint
Program Progression Flyer
---
This certificate program will enable students to be better prepared for professional endeavors and community interactions with people with disabilities. The certificate provides background knowledge for careers in professions such as education, communication science and disorders, physical therapy, occupational therapy, family counseling and nursing.
The certificate is designed for current upper-level undergraduate students and is open to all majors. Students who complete the certificate will be able to:
Apply knowledge of ethical conduct and professionalism through participation in a community service agency as a volunteer to support individuals with developmental disabilities
Demonstrate effective communication skills appropriate to the setting with other children, individuals and professionals
Identify a variety of resources and types of treatments for individuals with developmental disabilities and their families
Discuss the opportunities and challenges of people with developmental disabilities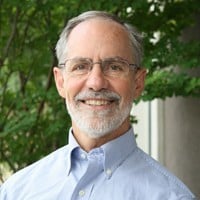 "In order to be a good clinician one needs good critical thinking skills to know how to take decisions that are going to help our patients change their communication skills as quickly and as thoroughly as possible because they are coming to us because they want change. "
Professor, School of Communication Science and Disorders
Related News